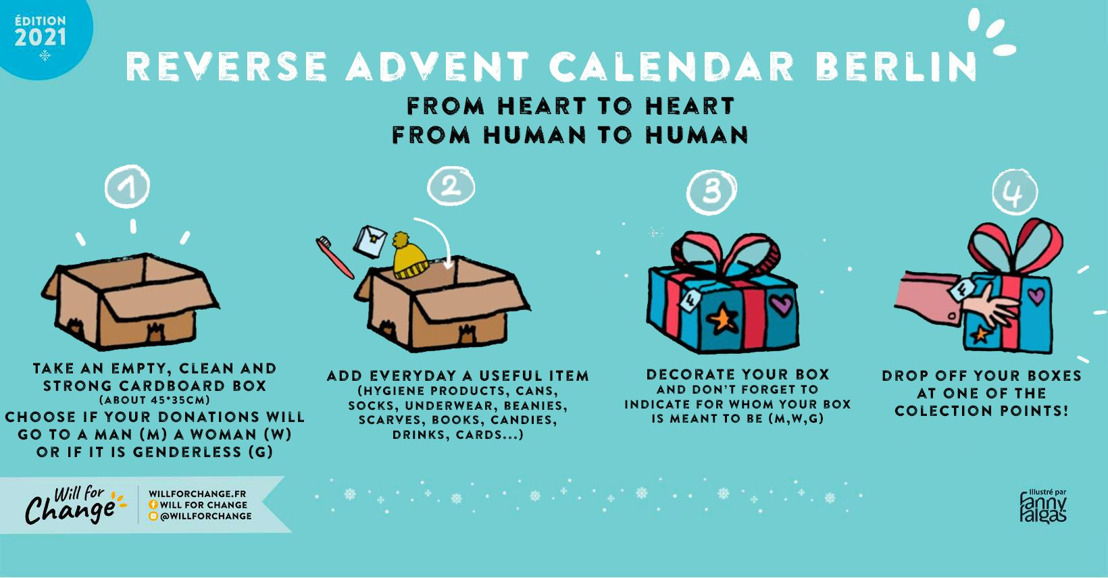 The Reverse Advent Calendar Second Edition
Berlin, November 11th – The reverse Christmas Calendar is a French initiative brought in Berlin by Anne-Cécile & Audrey Picardo from La Case Paulette. They followed the path of Fanny Vargas & Mangaïa Bar instigators of the project in France, and decided to collect Advent Calendars made by their community for the underprivileged in Berlin.
What is a Reverse Advent Calendar?
It is an Advent Calendar, that would be distributed on Christmas Eve to the ones that are needing it the most. Of course, essential products are more than welcome, but little gifts such as chocolate, card games, drawing notebooks or just a few words written for the recipient of the box will be received gladly. When preparing those boxes, one must keep in mind that the population in the streets is mostly masculine, but package directed to woman or children are also appreciated.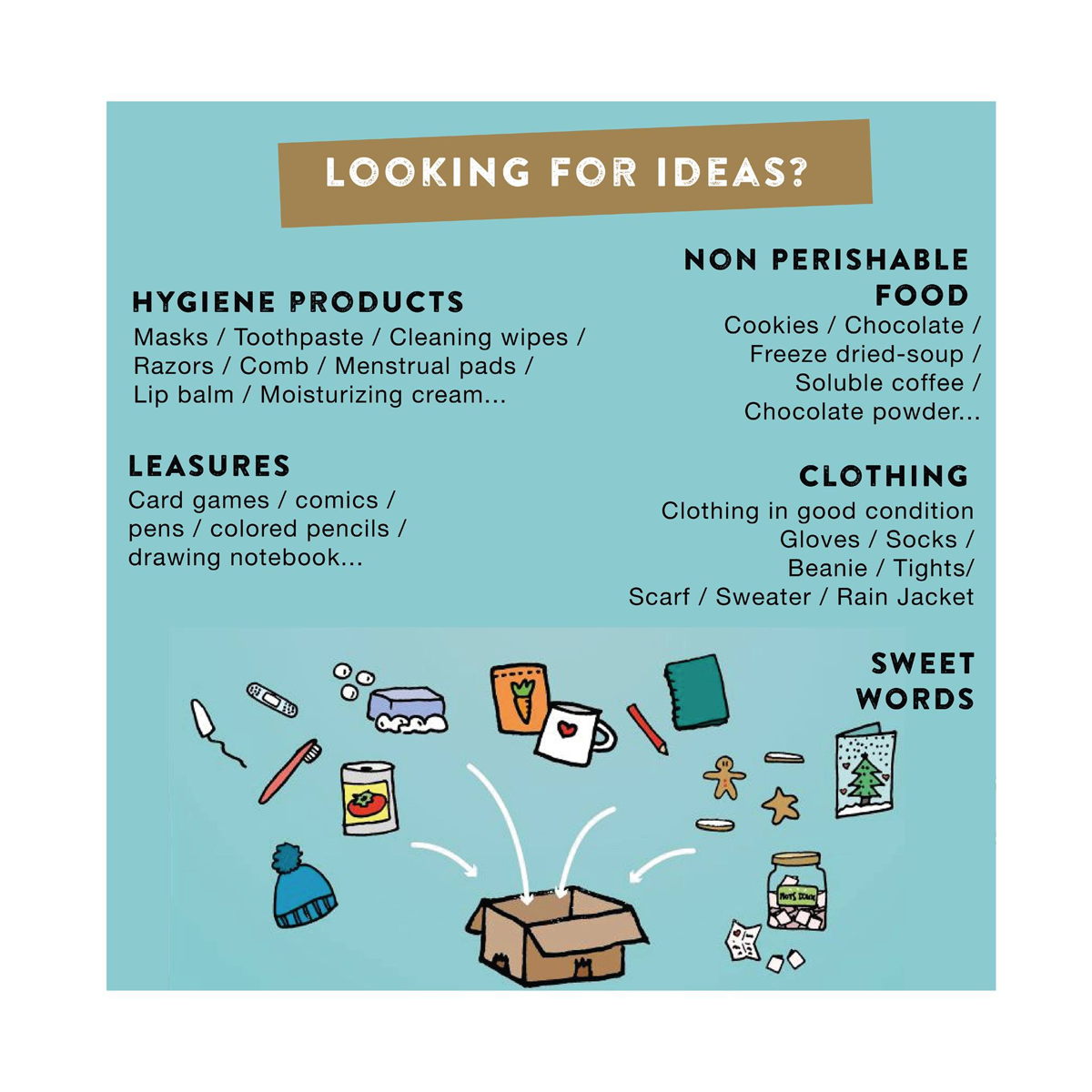 Point of Collections
This year, la Case Paulette is the only point of collection. But the Paulette Sisters are looking for one or two points of collections in each borough of Berlin. Becoming a point of collection is really easy: one needs a space with a public access, a bit of storage, and the Paulette Sisters will be in charge of all the logistics to redistribute the package to the associations. If you are interested join this facebook group or drop us a line at boutique@lacasepaulette.com
La Case Paulette is working now with Moabit Hilft e.V to redistribute the package but is also open to new partnerships.
When to participate
The Reverse Advent Calendar is able to start from tomorrow at la Case Paulette, and the last day to drop your package will be on the 11th December. The other points of collection will be announce as we go along in the Reverse Advent Calendar Facebook and La Case Paulette socials.
KEY FACTS
From now on till December 11th
Recipients of the package: Moabit Hilft e.V.
On the look of new point of collections and organistation where to redistribute the packages.
About La Case Paulette
La Case Paulette is a concept-store in Prenzlauer Berg presenting sustainable & unisex clothes, accessories, and lifestyle products. Founded by two sisters from Reunion Island, it's a cultural hub where fashion and art meet to give you a taste of the French way of life.
Sredzkistr. 52 10405 Berlin - Mon/Fri: 12:00-19:00 // Sat: 12:00-18:00
www.instagram.com/lacasepaulette
www.facebook.com/lacasepaulette
Contact: Audrey Picardo-Kirschner // bonjour@lacasepaulette.com // 0176 209 54 234